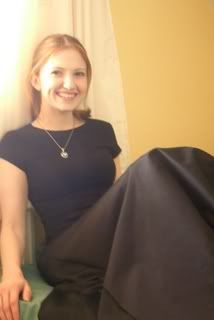 I'm Vicky, the founder of Animal Lifeline UK and part of the Admin Team.
I help out with homechecks, transport, fundraising and anything else I can make myself useful with. I also foster, but I have to confess, I'm not very good at it; I'm well and truly a member of the 'Failed Fosterers Club'! I'm also the resident 'geek' and therefore responsible for the technical side of things, so if anything ever goes wrong with the site itself you can probably blame me!
I have two wonderful children, and three cats: two moggies called Holly and Batfink and NoNoo, our naughty Ragdoll. Holly is my beauitful long haired brown tabby girl, around 9 years old. Batfink is three old now and is my little black short hair girl. Like all of my other fur babies she ended up staying with me when she was dumped at the veterinary practice I worked at at only three weeks of age. We also inherited three resident fish when we bought a new house last year. They were living in appalling conditions, but we've extended the pond and they have a lovely large home now and are very happy!
Poor Batfink is physically quite 'broken', but is a brave little cat! She has bilateral luxating patellas in her rear legs, which basically means her kneecaps keep popping out of place. She has to have daily anti-inflammatories and when she has grown enough will have to have at least two major operations (the actual procedure she needs on both legs is a called 'sulcoplasty'. The orthopaedic surgeon needs to, essentially, 'carve' out a deeper groove, called a sulcus, in the bone and then build up the knee capsule to help keep the patella in the correct position). She is a great advocate for pet insurance; her surgery is likely to cost well in excess of £5000 so thank goodness we opted for it when we did!
If there's anything I can help with feel free to contact me at:
[email protected]